Don't make the wrong choice, know the type of car deodorizer and its ingredients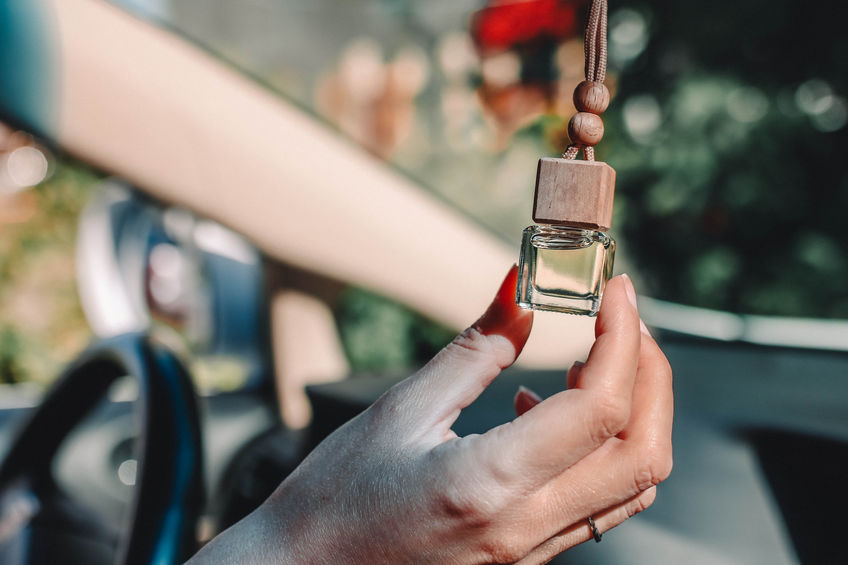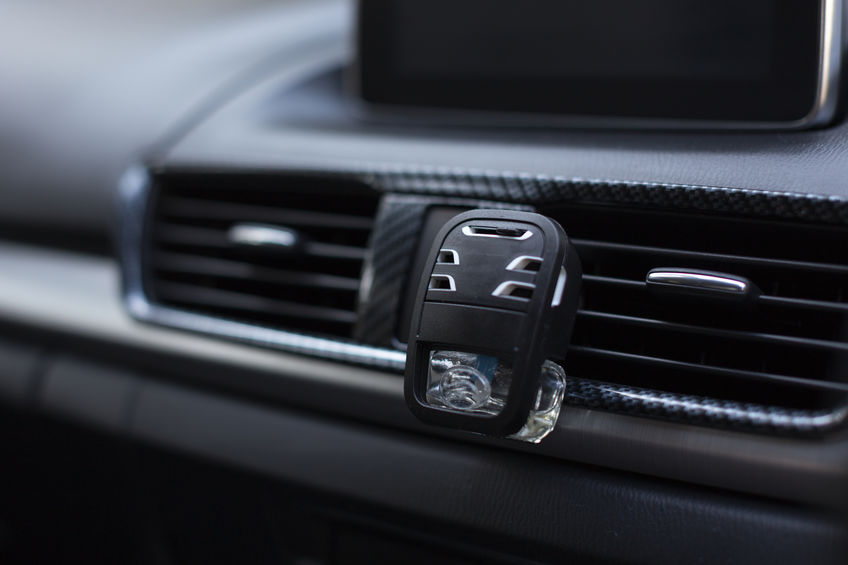 Please note that there are several types of car deodorizers with different ingredients. You have to choose well to be comfortable when driving.
Currently, having a four-wheeled vehicle such as a car has become a necessity for many people. If you have a car, don't forget to pay attention to the car freshener that will be used on your favorite car so that you can drive even more comfortably.
You need to know that fragrances for cars are currently available in various types. In addition, the ingredients used in these fragrances also vary. Therefore, those of you who have a car must be careful in choosing the right fragrances, and this is the information about it.
Common types of car deodorizers on the market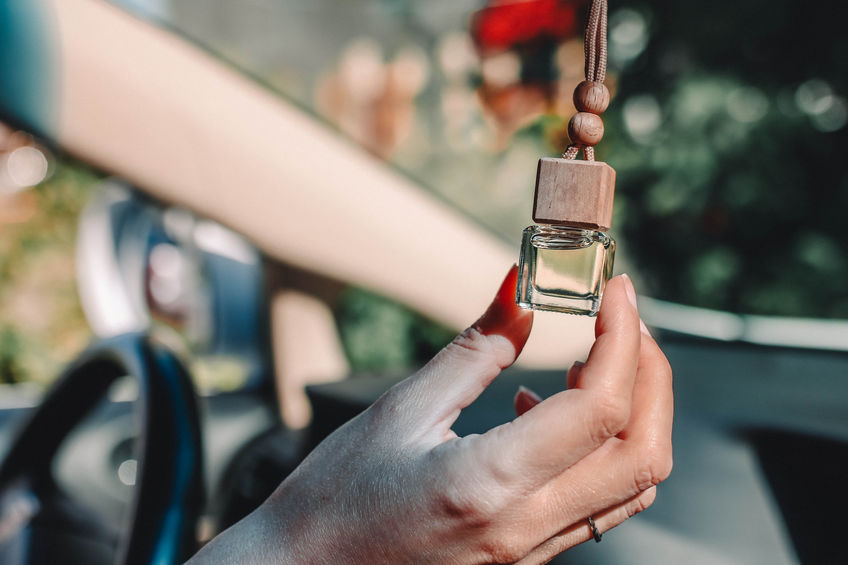 For car owners, you should pay attention to what kind of fragrances are suitable for your car and safe for passengers in it. There are many types of fragrances for cars that are common in the market. Are as follows.
Car Fragrances for Gel Types
The first type of deodorizer for cars that you need to know is gels. This is one type of deodorizer that is quite safe even if your car experiences shocks during the trip. This is because the gel fragrances will not spill easily.
Not only that, fragrances for this type of car also have a strong aroma so that it can make all parts of the car smell good. Gel fragrances also contain deodorants, which can make your car's cabin smell delicious.
However, car freshener gels also have drawbacks that you need to be aware of. One of the drawbacks is that it can cause spots on the interior of your car when exposed to direct sunlight or heat.
There is also a fragrance for your favorite car that is liquid. You must place this type of liquid fragrance carefully so that it doesn't spill easily.
For its use, you can place it on the AC grille or simply hang it. The aroma character of this type of liquid fragrance is strong enough so that it can spread to all parts of the car quickly.
One thing you need to know is, this kind of liquid fragrances will run out quickly because they evaporate easily. Therefore, for those of you who use this type of liquid fragrances, you need to pay enough money to buy these fragrances.
The next type of car deodorizer is solid type fragrances. If you are a frugal person, then this solid fragrance is perfect for you. This is because solid fragrances will last longer so they don't force you to change fragrances frequently.
Solid fragrances for cars are also among the types of fragrances that are most widely used by car owners. In addition to their long-lasting aroma, solid fragrances are also easy to use and won't spill easily if there is a shock in the car.
However, you also need to know the shortcomings of this solid type of fragrance. One of the drawbacks is that it cannot produce a strong aroma because the ingredients contained in it cannot evaporate quickly.
For those of you who don't really like the changing scent of fragrances, this solid type of perfume is also very suitable. This is because this type of fragrance can be used for quite a long time.
Types of Fragrances Spray
This type of fragrance spray is among the easiest for you to use. For how to use it, you only need to spray a few minutes before the passenger gets into the car.
The scent of the spray is easy to spread and can be enjoyed immediately when you enter the car. The time required for perfume spray to scent your favorite car also doesn't need to be too long.
The fragrance produced from this type of deodorizer spray can spread easily and thoroughly on the cabin of your car. On the other hand, this type of deodorizer for cars also has drawbacks.
The drawback is because the aroma does not last long after being sprayed. Therefore, those of you who use fragrances for cars of this type have to spray frequently and need to buy new fragrances because they will run out quickly.
Main ingredients used in perfume
After knowing the types of car deodorizers, then you also need to know the content of the main ingredients used in the perfume. Knowing the ingredients contained in it will make you more careful in choosing a car perfume.
Some of the main ingredients that are commonly used in car fragrances and it is important for you to know, including silicon, ceramics, plastics, and resins. These ingredients have different characters and are used according to the type of fragrance that needs them.
Tips to Avoid Mistakes in Choosing a Perfume
Choosing a car deodorizer should not be done carelessly. You must be good at choosing the type of perfume that is suitable for your favorite car. Here are some tips that you need to pay attention to to avoid mistakes in choosing car deodorizers.
Pay attention to the content contained in perfume
Please note that there are some car deodorizers that can actually cause damage to your car components. One of the ingredients that can disturb the inside of your car is silicon. The silicon content can make the AC grille smell musty and have yellow spots.
Choosing a Perfume that Is Not Too Overpowering
The next tip that shouldn't be forgotten when choosing a car perfume is to choose a scent that suits your tastes and family. Try not to choose the type of perfume that smells too strong.
Not a few people complain about the use of fragrances for cars that don't smell right. Usually, the scent that is too strong will make you as the driver and other passengers feel nauseous and dizzy so that you cannot enjoy the trip.
For the convenience of you and your family during the trip, it is better to use fragrances with aromatherapy. Here you can choose the fragrances with the aroma of coffee or tea for relaxation.
Impact of Perfume on Air Conditioning
One of the parts of the car interior that you need to protect is the air conditioner. To protect the interior of your car, you can start by choosing a car deodorizer that is suitable and safe for these components. So, what are the effects of this deodorizer on the air conditioner? Here is the list
Causes Yellow Spots on the AC Grille
The use of car deodorizers can actually cause yellow spots on the grille of your car air conditioner. Generating a crust and a musty smell is also one of the effects that is produced when you choose a perfume that is not right for your car.
To deal with yellow spots on the air conditioner, it is better if you do not put perfume on the grille of the air conditioner. You can spray the perfume on the bottom corner of the car seat so that the fragrance is also more durable.
Making a slimy evaporator
If you use a gel fragrance type, this can make the substances contained in the perfume settle in the air conditioner.
The deposition of these substances can make the evaporator part slimy and the fragrance will turn sour after a few weeks.